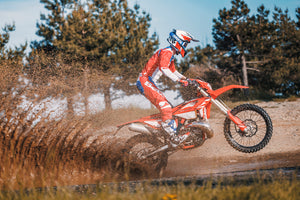 We are riders too!!
View all products
Trials Rider?
We carry a great selection of trials bikes, parts, accessories and gear!
Enduro Rider?
We've got you covered with a complete line of motorcycles, parts and accessories for all makes and models!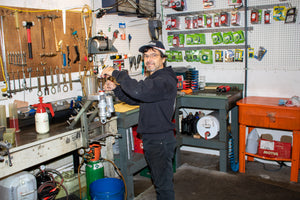 LANG'S OFF-ROAD
Lang's Off-Road is an independently owned business that specializes in motorcycle sales, service and parts for the Enduro community. We've built our reputation on personal integrity and a genuine interest in each of our customers. We're large enough to provide a full range of parts and services, but small enough to care.
Fun facts about Rob Lang:
- Factory trained Husqvarna, Husaberg, GasGas technician
- Enduro Engineering authorized suspension technician
- Certified electronics technician
- Former Ontario Federation of Trail Riders Vice President
- Member of SCORRA, Lynn Valley, & Ontario Federation of Trail Riders
- Over 20 years experience riding, racing, & repairing off-road motorcycles
We are Riders too!
Our selection of products comes from tried and tested results of simply what works, lasts, and is good value for the money. We don't just try to throw the whole catalogue on our showroom floor. We do our best to provide you with what WE would be willing to put on our bikes as well.